OVONIC 1550mAh 4S 14.8V 80C LiPo Battery XT60 Plug for FPV
With being strict of product quality, Ovonic is specially designed and manufactured for your high-quality RC devices. Advanced LiPo battery with uniquely designed doubles your devices performance time and stronger power. 
This 1550mAh 4S 14.8V 80C LiPo Battery is great for 200mm-285mm FPV Flying. We also provide 1550mAh 4s 100C and 1550mAh 4s 50C, 1800mah 4s 100C and more for you to pick.
More 4s LiPo battery are available.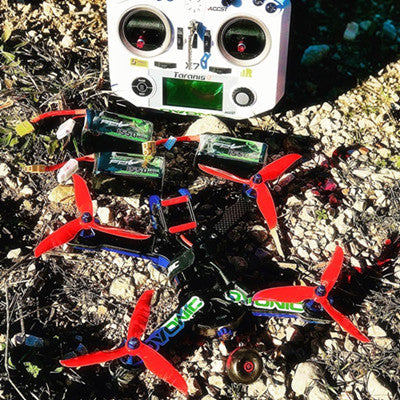 Ovonic 80C 1550mAh 4S Specs:
-Brand: Ovonic
-Chemistry: Li-polymer
-Length (dev.5mm): 73mm
-Width (dev.2mm): 35mm
-Height (dev.2mm): 34mm
-Capacity: 1550mAh
-Voltage: 14.8V
-Cell Number: 4S1P
-Discharge Rate: 80C
-Max Burst Discharge Rate: 160C
-Net Weight (dev.20g): 178g
-Connector Type: XT60 Plug
-Balance Connector Type: JST-XH
Please Notice:
For the RC battery, only if the voltage and the plug match, then it will fit. 
Please stop charging immediately when the cell voltage been charged to 4.2v (Normal cell voltage is between 3.7v~4.2v). 
To double make sure safety, please have a check first whether the battery surface is alright when you get it and whether the voltage is normal before using. 
If the new battery won't hold a full charge or loss the charge very quickly in a short time, please use Balance Charger to charge and recycle several times first.